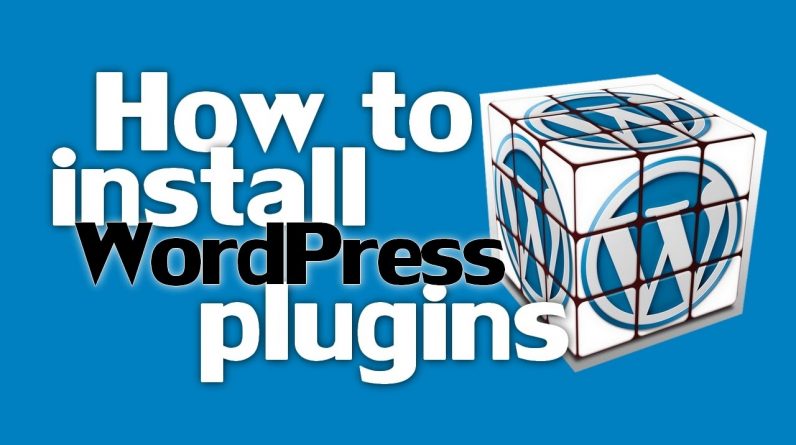 Plugins are a great solution if you are looking for extra some functionalities for your WordPress website. Get the instructions below.
We post a NEW VIDEO every other day so be sure to SUBSCRIBE to our channel ➛https://goo.gl/RFB75x
Here is how you can install WordPress plugins:
The first thing you need to do when you want to install a new WordPress plugin is to login to your site admin page. Once there, go to Appearance – Plugins.
Here, you will see all the plugins you have currently installed in your application. To add another one, simply click on the Add New tab.
You can simply upload it from the Plugins – Upload Plugin section in WordPress. To do this click on the Upload link at the top of the page.
Now, click the Choose File button, select the archive of your plugin from your local computer and press the Install Now button.
In few seconds, WordPress will upload and extract the plugin archive for you. All you need to do next is to press the Activate link under the message for successful plugin installation.
Suggested ThemeIsle themes:
Nivo Slider – https://wordpress.org/plugins/nivo-slider-lite/
Revive Old Post – https://wordpress.org/plugins/tweet-old-post/
WP Product Review Lite – https://wordpress.org/plugins/wp-product-review/
FEEDZY RSS Feeds Lite – https://wordpress.org/plugins/feedzy-rss-feeds/
Visualizer – https://wordpress.org/plugins/visualizer/
==========================
Other Useful Links and Videos that will help you build your website:
30+ Free and Premium WordPress Themes: https://themeisle.com/wordpress-themes/
Top Free & Premium WP Plugins: https://themeisle.com/wordpress-plugins/
Check out our latest WordPress Tutorials on our blog: http://bit.ly/2kqDz99
Get in touch with us on Social Media.
Facebook: https://www.facebook.com/themeisle
Twitter: https://twitter.com/themeisle
Please Like and Share if you liked this video or feel free to post a comment.