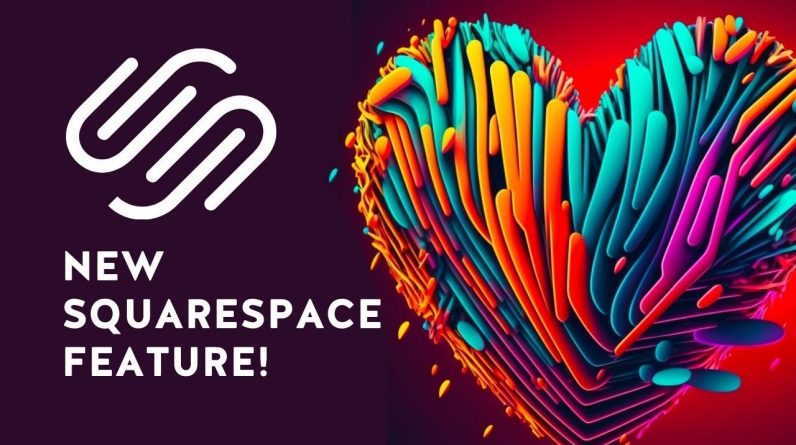 Squarespace has undergone many upgrades and improvements in the last 12 months, including the fluid engine. One minor yet powerful feature that has recently been added is the "favourites" feature. Before this feature, when creating a series of pages with similar designs, we had to duplicate an entire page and manually add new content. This process was time-consuming and not very efficient.
With the favourites feature, we can now create a new section, save it as a favourite, and easily add it to any page we want, ensuring consistency throughout our website design. In this video, we will show you a demo of how the favourites feature works and how you can use it to save time and improve your website design.
—–
GET A 20% DISCOUNT ON YOUR FIRST ANNUAL/MONTHLY SQUARESPACE PLAN!
Simply follow the steps below:
1. Create a free trial in Squarespace by following the link below: https://squarespace.syuh.net/pixelhaze
2. When subscribing to your first plan, use our voucher code to get a 20% discount on your first month/year plan: PixelHaze20
———–
COMPREHENSIVE ONLINE SQUARESPACE COURSE:
Squarespace Box of Tricks Course by PixelHaze Academy: https://campus.pixelhaze.academy/plans/606f6e3ca9ff0b4fc5935a97SQUARESPACE
PROFESSIONAL DESIGN & SUPPORT
If you need additional help to get your Squarespace website up and running, reach out at: https://pixelhaze.studio
TOP-CLASS SQUARESPACE TEMPLATES AND SQUARESPACE PLUGINS
Don't reinvent the wheel; purchase one of our templates or a range of plugins to speed up your web design process: https://pixelhaze.store
———-
WHAT IS SQUARESPACE
Squarespace is an all-in-one website builder that includes personal, business and e-commerce hosting plans, e-commerce services for selling online and a domain service.
It is an excellent tool for bloggers, businesses, and a great starting point for graphic designers who are looking to get to grips with web design for the first time.
The standout feature with Squarespace is the growing collection of beautifully designed website templates suitable for businesses in any sector, from photography studios to restaurants and even manufacturing plants. Squarespace is a website management system that allows for real-time updates and one that works responsively across all web platforms and from mobile devices to large-screen displays.
———–
Affiliate notice: We are affiliate partners with Squarespace and may receive remuneration for any purchases via the links on this page.