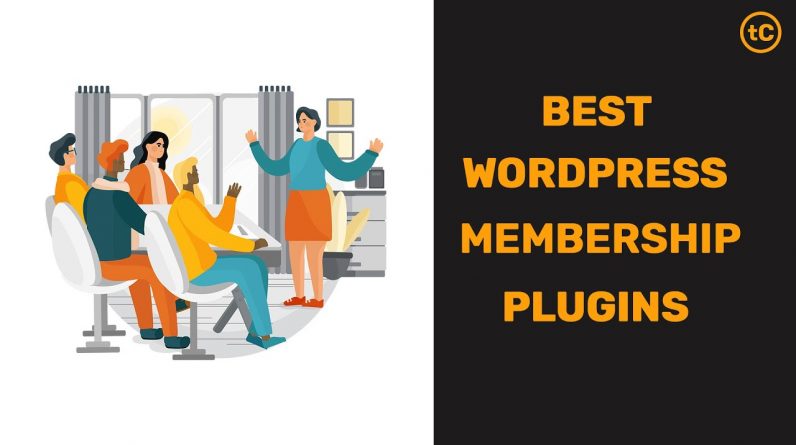 Hi Everyone,
Welcome to themesCode. Today in this video, I will talk about the WordPress Membership Plugin.
Selecting the right WordPress membership plugin is crucial for your business growth while dealing with your registered members, controlling your members, restricting content, collecting payments from the members, etc.
I did a comprehensive study for selecting the best WordPress membership plugins for you. I have worked with many such plugins for the sake of my profession. Utilizing my research and professional experiences, I will review 4 free and 1 premium plugin in this video. After watching this video, I hope you can wisely choose the right plugin. So, let's get started with a free plugin, ProfilePress.
❤️ Download Ultimate Membership Pro Plugin – https://go.themescode.com/ump
Video Timestamp/Chapters
00:00 – Introduction and Overview
00:29 ProfilePress
05:42 Ultimate Member
11:27 Members
14:18 Paid Membership Pro
20:38 Ultimate Membership Pro
25:13 Verdict
#Best #WordPress #Membership #Plugins
✅ Subscribe & Press 🔔 Icon & Stay Updated !!!
✅Trusted WordPress Hosting Providers
❤️ Support My Channel and Purchase a Hosting package through the links below if needed.
✅A2hosting: http://imranemu.com/a2hosting
✅ Bluehost: http://imranemu.com/bluehost
❤️ How To Create A Website: http://imranemu.com/create-website
✅ Elementor: http://imranemu.com/elementor
✅Get Divi Theme: http://imranemu.com/divi1
✅Follow on Facebook: https://www.facebook.com/themescode.o…
✅ Follow on Twitter: https://twitter.com/themescode
✅ Join The Facebook Group: https://www.facebook.com/groups/wpvtuts/
✅ Don't Forget to Like, Share, and Subscribe!