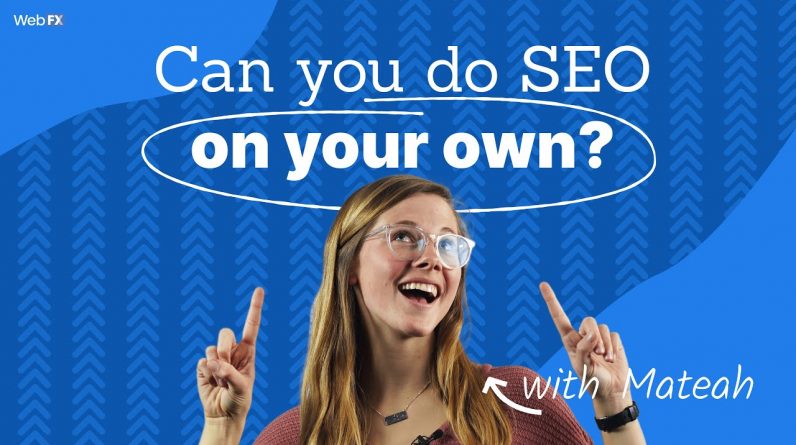 Learning how to do SEO yourself can be tricky if you don't know where to start. Luckily, in this video, Mateah will go over the basics of how to do SEO—including a few different types of SEO you should definitely look into.
Think of this video as a brief SEO tutorial for beginners!
Mateah will discuss the different aspects of SEO, including on-page and off-page SEO, and will tell you ALL about some tools professional internet marketers use to help them with their SEO strategies.
You'll be ready to optimize your website for search engines in no time.
In this video:
Introduction // 00:00:00
A brief overview of SEO // 00:00:16
How to do SEO yourself // 00:00:54
On-page SEO // 00:01:35
Off-page SEO // 00:02:49
Local SEO // 00:04:17
The difficulty of doing SEO yourself // 00:05:08
Tools in the video:
SEO audit tool: https://www.webfx.com/seo-checker/
WebFX Keyword tool: https://www.webfx.com/tools/keywordsfx/
FAQFox: https://www.webfx.com/seo-tools/faqfox/
▶ Subscribe to our YouTube channel for new videos every week! https://www.youtube.com/c/webfx?sub_confirmation=1
▶ Want digital marketing insights sent to your inbox? Sign up for Revenue Weekly!
https://www.webfx.com/email-signup/
▶ Ready to start driving revenue with your digital marketing? Give our experts a call at 888-601-5359 or head over to our website at https://www.webfx.com/free-quote/