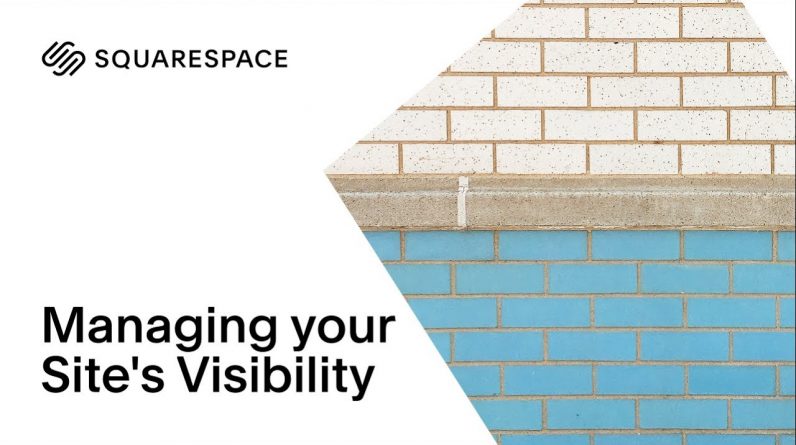 This video is applicable to Squarespace 7.0 only. Use Site Availability to control who sees your site. You can make your site private to hide it from all visitors and search engines, add a password to make it accessible to some visitors, or make it public when the site is ready for everyone. This video reviews the different site availability options and how they appear to your visitors.
For more information on publishing or hiding your site, visit: https://bit.ly/3gvDr3F
Get started on your Squarespace website at: https://www.squarespace.com
For more Squarespace tutorials, visit: https://support.squarespace.com
—-
ABOUT SQUARESPACE
Squarespace empowers millions of dreamers, makers, and doers by providing them with the tools they need to bring their creative ideas to life. On Squarespace's dynamic all-in-one platforms, customers can claim a domain, build a website, sell online, and market a brand. Our suite of products combines cutting-edge design and world-class engineering, making it easier than ever to establish and own your online presence.
FOLLOW US ON SOCIAL
IG: https://www.instagram.com/squarespace/
TW: https://twitter.com/squarespace/
FB: https://www.facebook.com/squarespace/
LI: https://www.linkedin.com/company/squarespace