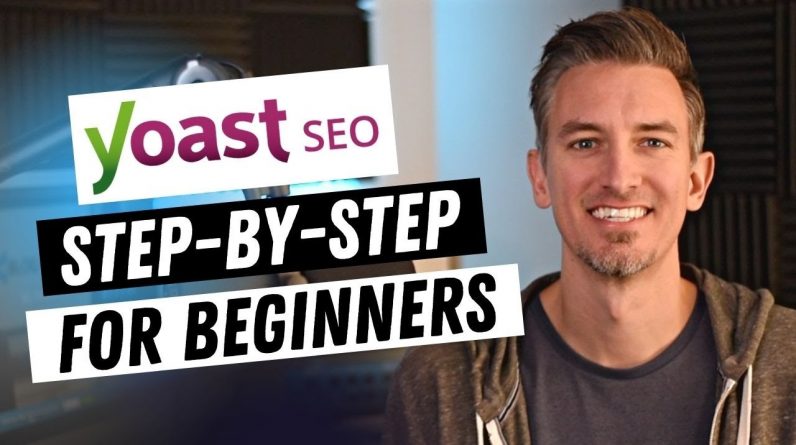 In this Yoast SEO tutorial for beginners, you'll learn step-by-step how to set up and use the free WordPress plugin. Bonus SEO tips included! By the end of the video, you'll be able to optimize your content for the search engines which can give you a rankings boost in the search results! All in all, this video is going to show you how to leverage the free Yoast SEO plugin and take the guesswork out of SEO so you can boost your blog's search engine authority.
⭐ IMPORTANT UPDATE ⭐
Yoast has updated the first-time configuration process since this tutorial was filmed. You can watch the update video below. It walks you through the new steps to configure the Yoast SEO plugin.
👇 DOWNLOAD THE FREE YOAST SEO PLUGIN
— — — — — — — — — —
DOWNLOAD THE BLOG STARTER KIT (FREE EBOOK)
https://www.blogwithben.com/free-ebook
GET THE PREMIUM VERSION OF THE YOAST SEO PLUGIN
https://yoast.com/wordpress/plugins/seo/
VERIFY YOUR WORDPRESS SITE WITH GOOGLE
WANT TO EARN INCOME WITH YOUR BLOG OR WEBSITE?
https://www.blogwithben.com/courses
— — — — — — — — — —
TOPICS + TIMESTAMPS
0:00 Intro
1:27 What You'll Learn
3:06 How to Install and Activate the Yoast SEO Plugin
3:43 How to Configure the Plugin
10:13 How to Configure the Homepage SEO and Social Sharing Settings
15:37 How to Configure the Page and Post SEO Settings
24:03 Bonus Yoast SEO Features and Tips
— — — — — — — — — —
Thanks for watching!
#yoastseo #wordpress #blog #plugins #SEO #tutorial