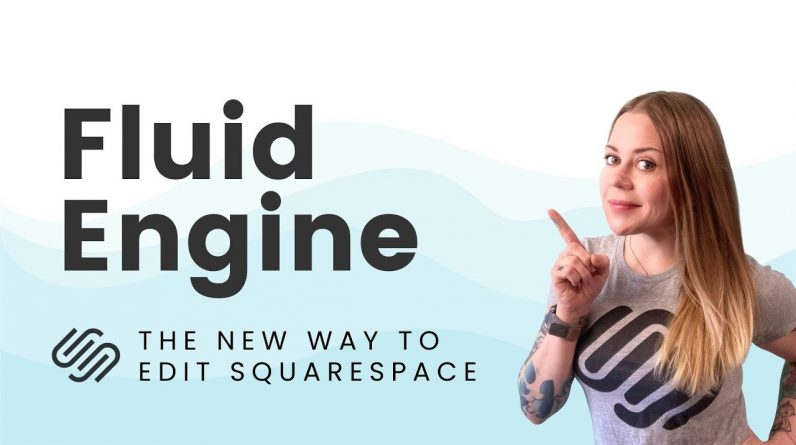 Squarespace Fluid Engine is HERE!
Learn all about the brand new Squarespace editing experience in this overview video.
What is Fluid Engine?
→ A new way to edit the content of your website, and it's a game changer for creating your own custom designs.
How can I tell if I am using Fluid Engine?
→ You'll see an ADD BLOCK button instead of a blue plus sign +.
What's new?
→ Flexible grid layout options, layers, mobile-specific design, and more.
What's the same?
→ List sections, gallery sections, and most collection pages.
→ Related videos: List section overview (https://youtu.be/cKxhyVtgBTc) & Gallery section overview (https://youtu.be/QbQaKXCKkD4)
Where can I learn more about Squarespace Fluid Engine?
→ https://insidethesquare.co/fluid
Where can I ask you a specific question about Fluid Engine?
→ In my LIVE workshop next week! Sign up at https://insidethesquare.co/workshop
—
🥰 SUPPORT MY CHANNEL → https://paypal.me/insidethesquare
💻 WEBSITE → https://insidethesquare.co/fluid
📧 NEWSLETTER → https://insidethesquare.co/email
🤳 INSTAGRAM → https://www.instagram.com/thinkinsidethesquare
👍 FACEBOOK → https://business.facebook.com/insidethesquare
📌 PINTEREST → https://www.pinterest.com/insidethesquare
—
The term "Squarespace" is a trademark of Squarespace, Inc. This video was not approved or endorsed by Squarespace, Inc. I just really love their platform ♥